You focus on making your business successful.
We Secure IT.
Every company has specific IT needs to get business done. Unfortunately these tools are points of entry for an unauthorized user to access or even steal your data. Let us Secure your IT so that you can focus on your business.
Your company generates A LOT of data. This data is critical to your business and should be protected. LMSTECH specializes in helping you setup data security solutions to safeguard your business. This can include network security hardware and firewalls, encrypted data storage, antivirus protection and more. We will also train your employees on best practices.
Cloud Computing and Storage Solutions
Many companies are seeing the benefits of migrating to cloud computing solutions. The challenge lies in choosing the best option and then performing the migration. LMSTECH will help you determine the best option and then provide full service migration support. We will also custom design cloud environments for your needs.
Industry Specific IT Compliance
Does your company have specific IT requirements to be compliant with industry standards? If you do business in the medical field (HIPAA), financial services (Gramm-Leach-Bliley Act), or accept credit cards (PCI) then you have specific requirements related to data security. LMSTECH will help with evaluating your current compliance and then implementing a plan to meet standards.
Custom Software Implementation
Every company is unique and has unique needs for software. Finding the best software package for your business can be overwhelming with so many choices on the market. LMSTECH has experience in many different industries and will help with choosing and implementing the right package. We can also customize 3rd party software to fit with your exact usage needs.
Keeping up with technology advances can be overwhelming. Not only do you have to stay competitive, but also protect yourself from hacking and malware. Collaboration with LMSTECH will allow you to focus on your core business while we Secure IT with dynamic technology solutions.
Let's Start your Next Project!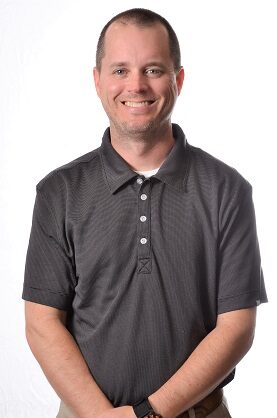 Matt graduated from Oklahoma State University with a BS in Mechanical Engineering. He spent 14 years in the Oil and Gas industry where he was an instructor and managed software teams to develop engineering software for field services. He traveled worldwide training on engineering services and best practices. He has a passion for consulting on data storage solutions, data security and helping clients with software to manage their businesses. Matt is married and has 3 children. He is active in his church and enjoys outdoor activities including boating, hunting and golf.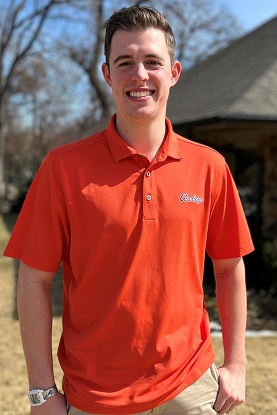 IT Support Specialist / Project Manager
Chad is a native Texan and he graduated from Oklahoma Christian University with a degree in Accounting and a minor in Electrical Engineering. Upon interviewing for an Accounting position, it was made apparent to Chad that he still really enjoys the vast world of technology. Chad is newly married and he enjoys spikeball, game nights with friends, going to Scissortail park with his wife and dog, and traveling.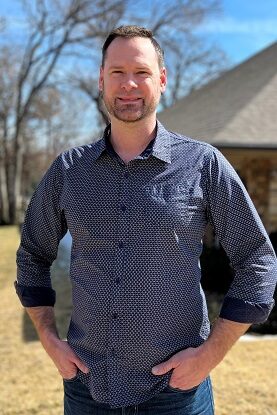 IT Support Specialist / Project Manager
Andrew graduated from Bob Jones University in South Carolina with a BA in Intercultural Studies. He worked in the insurance industry before discovering that his real gifts are in technology and trouble-analysis. He spent 10 years in the telecommunications industry maintaining copper and fiber infrastructure throughout central Oklahoma. Andrew went back to school in 2019 and earned his Cybersecurity+ certification. He is passionate about finding technology solutions for small businesses. Andrew is married and has 4 daughters. While he enjoys home projects, spending time outdoors, and his church community, he loves spending time with his family more than anything else.

3408 French Park Edmond, OK. 73034
405-359-2273